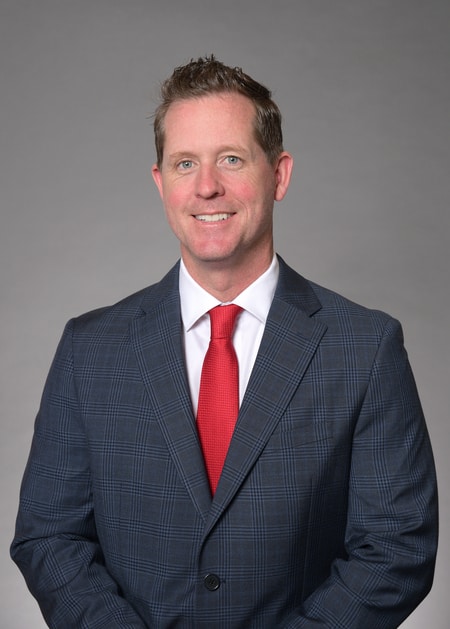 Managing Director
|
Multifamily Capital Markets
Mark graduated from California State University, Fullerton with a bachelor's degree in Finance and an emphasis in Real Estate. He began his career in 2000, and quickly earned the Sales Recognition Award in 2004 and 2005. He also rose to Senior Associate in 2005. He has been a licensed Real Estate Broker since 2008 and a member of the Special Asset Services since 2009. Mark was promoted to Vice President of Investments in 2013, First Vice President of Investments in 2015, and Managing [...]
Mark graduated from California State University, Fullerton with a bachelor's degree in Finance and an emphasis in Real Estate. He began his career in 2000, and quickly earned the Sales Recognition Award in 2004 and 2005. He also rose to Senior Associate in 2005. He has been a licensed Real Estate Broker since 2008 and a member of the Special Asset Services since 2009. Mark was promoted to Vice President of Investments in 2013, First Vice President of Investments in 2015, and Managing Director in 2018.
Throughout his entire career, Mark has devoted himself to an advisory role in the disposition and acquisition of multi-family investments in Orange County and Southern California. He has continually been a Top Ten Agent in his Orange County office, earning that recognition eight times in the last ten years.
Mark has been featured in multiple newspapers, magazines, and on radio. He offers clients a broad spectrum of services including portfolio analysis, real estate cycle analysis, acquisition and disposition advice, 1031 exchange scenarios, and real-time market information all with the goal of helping his clients create and preserve wealth.
In addition to this, Mark has personally owned multifamily for over 15 years. He has previously managed and operated his own apartments, syndicated the purchase of apartments for investors, and completed multiple of his own 1031 exchanges of apartments.
INVESTMENT SPECIALTIES
Multifamily Investments
Vacant Land and Redevelopment Opportunities
Single Tenant NNN Leased Investments
EXPERIENCE/PROFESSIONAL HISTORY
2000, Entered Commercial Real Estate
2002, Promoted to Associate
2003, Promoted to Member, National Multi Housing Group
2005, Promoted to Senior Associate
2009, Promoted to Special Asset Services
2012, Promoted to Associate Vice President Investments
2013, Promoted to Vice President Investments
2014, Promoted to Associate Director, National Multi Housing Group
2016, Promoted to Director, National Multi Housing Group
2017, Promoted to First Vice President Investments
2018, Promoted to Managing Director
EDUCATION
California State University, Fullerton
Bachelors Degree in Finance
Finance Emphasis on Real Estate
PROFESSIONAL AFFILIATIONS
Board Member, Cal State University, Fullerton, Center for Real Estate
Committee Member, HomeAid Orange County, Asset Management Committee
Member, Realty Investment Association of California
Member, Apartment Association of Orange County
Member, National Apartment Association
Office Location
18111 Von Karman Ave #1000 Irvine, California 92612 United States
Irvine, CA 92612
Contact Info
Specifications
Languages:
Specialties:
Service Area:
Contact
Hi there! How can we help you?
Contact us using the form below or give us a call.
Hi there! How can we help you?
Contact us using the form below or give us a call.